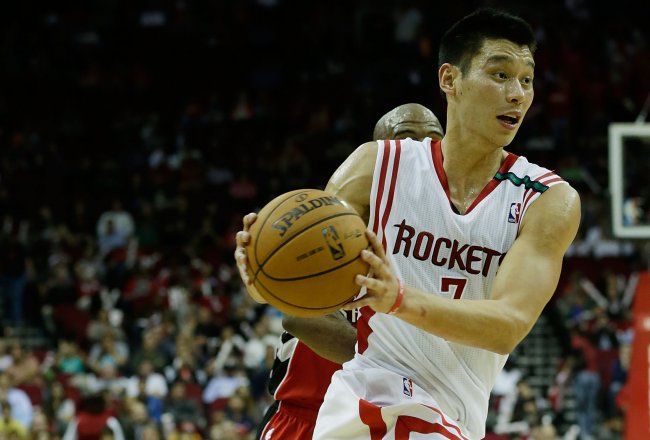 VS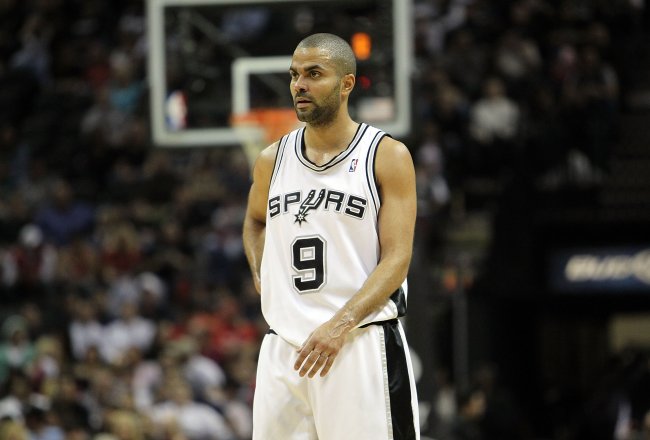 Wow…it's been so long since I did a post, my website actually asked me to log back in….smdh. I hope all my readers did not forget about me, I apologize to have left some of you without a fangirl sports site. My real life has taken over so much that I barely even have time to watch the games!! Of course I missed tonight's game also…ugh which I hate but I was following along with the score on my phone and trying to hide my excitement before everyone thought I was crazy. I will post up all the highlights that I can find for now and I will be fangirling with everyone else, since I will also be seeing these plays for the first time.
FINAL SCORE: Spurs with 134 and Rockets with 126
So the Rockets lost….do I care??? Ummmm NO!!! because my boys played their hearts out and my Jeremy showed them that he still has it in him to be a superstar!! They even went into OT and this is against the Spurs!!! The Spurs are not any old shabby team. And Jeremy was hitting his 3pters and everything…OMG…I already know it was so freakin beautiful, even if I didn't see it with my own eyes. He even outscored Tony Parker!! I'm just fangirling from reading the score…I can't imagine my reaction if I would have seen the game!! (OMG…this Real Life crap is not working for me. I can't believe my baby tied his all time record and I missed it!!! OMG…there is something wrong with this picture!!!)
(This is me doing my "polite" fangirling while out in public, so that I don't embarrass and  ruin the reputation of my host body.)
Top 5 Scorers: I know you are about to see my top 5 scorers, but I still wanted to point out who is #1 in points. Yah, just in case you didn't know….Jeremy is #1 tonight!!!!
1) Lin: 38pts
2) Asik: 21pts
3) Parsons: 20 pts
4) Douglas: 17 pts
5) Morris: 13pts
Harden was out with a sprained right ankle and I think this helped push Jeremy a little bit. I feel like when the other "big" players are out of the picture, it forces him to take control of the ball and to become the superstar of the team again…and I think that's what happened tonight. There has also been talking of removing Jeremy from his Starter position and I'm sure no matter how much Jeremy tries to act like these types of things don't effect him….I know from how he took his move to the D league as a personal reflection on his skills…that moving him to a bench position would have effected his ego, and thus probably his playing time and swag on the court. I hope he has more games like tonight where he can prove to everyone that he still has it in him to play big.
Highlights: These were the only ones I could find for right now. If anyone discovers any more, can you please send them to me so I can upload them here for everyone to view. Thanks!!
Articles:
http://scores.espn.go.com/nba/recap?gameId=400278021
http://aol.sportingnews.com/nba/recap/2012121010/san-antonio-spurs–houston-rockets
http://www.nba.com/2012/news/12/10/harden-injury.ap/?ls=iref:nbahpts
http://www.huffingtonpost.com/huff-wires/20121210/bkn-spurs-rockets/?utm_hp_ref=homepage&ir=homepage
http://bleacherreport.com/articles/1440724-spurs-vs-rockets-twitter-reaction-recap-and-analysis
I know even when Jeremy plays like this…it won't shut the haters up, but I hope this will help ease his fans and I hope tonight's game helped him remember who he is and what he can do!!!
We LOVE and SUPPORT you always Jeremy!!!
I miss all my Lin Ladies and Lin Lads very much!!! I hope to get back to my regular scheduling and back to posting again very soon. Thanks for waiting it out with me!!