Wow…all this free agency news is really keeping me on my toes. So in a surprise move, the Knicks sign Jason Kidd and the Lakers get Steve Nash. (I wonder how the Raptors are feeling right now???? Maybe something like this???)
And the image below may be a familiar sight next season, instead of the Knicks' blue and orange. It has also been confirmed that Jeremy plans to sign Houston's offer sheet for 4 years and $28.8 million on July 11th. The Knicks have until July 14th to match that offer. I have no doubt that the Knicks will do everything they can to match Houston's offer. It will be tough though, since Houston backloaded their offer and the Knicks already have the expense of Amare Stoudemire, Carmelo Anthony, Tyson Chandler, and Iman Shumpert, which equals to about $64.2 million…on top of matching what Houston is offering Jeremy for his 3rd and 4th year.
I wish I could have been a fly on the wall at the meeting between Jeremy Lin and the Rockets' management team. Can you imagine cutting a player and then 8 months later offering him almost $30 million dollars?! I wonder how many times did Daryl Morey apologize and how hard did they grovel at Jeremy's feet?! And I'm sure Jeremy remained humble the whole time…because that is just the type of guy he is.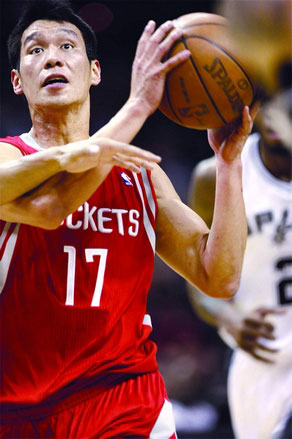 I honestly think Jeremy is playing it smart and keeping his options open, which is a good thing, but that he still wants to remain with the Knicks. And if the Knicks are playing it smart, they will not lose Jeremy to another team…no matter what it will cost them. (Screw the luxury tax!) The Knicks and sadly other teams, like the Dallas Mavericks, know how thin the options are for a good point guard.
So what do you all think about this situation?